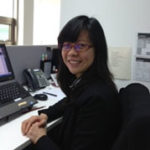 Phoebe Zhang
Executive Partner
Phoebe got master degree in Newcastle University in Major of Law, and prior to joining Tenseal Phoebe was Regional TA Head in an  world's leading customer science company. She was in charge of recruitment initiatives covers 5 countries across Asia, including Malaysia, Thailand, South Korea, China and Japan.
In more than 15 years Phoebe played different managerial roles in fortune 500 enterprise, industrial leaders, which inclusive of regional and AP management position.
With solid experience in HR function especially talent acquisition and talent management, Phoebe can well support industrial clients to create recruitment solutions that ensure effective delivery of each key stage of the hiring process.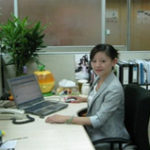 Jasmine Huang
Project Director & Partner
Jasmine now working as Project Director for auto and automation practice in Tenseal Shanghai office. Being a true people-person with solid skills in interpersonal communication, with strong sense in cultural sensitivity and diversities.
Jasmine's extensive experiences in regional talent acquisition, workforce planning strategies, proficient exploration of Sourcing channels and tools allow her to well provide quality solutions for clients' talent needs.
Before joining Tenseal services, Jasmine was HR Manager in Kenexa China especially focusing resourcing for executive search team, Regional HRBP for Asia Market at Novus International, China Staffing Manager at DOLE Food, APAC Talent Acquisition team Leader for Consumer Goods BU at Global of Sinar Mas Group, Sr. Consultant, Auto & Aerospace Practice at MRI China.
Graduated from Shanghai University of International Business and Economics with 1st Major in English Literature, Jasmine also achieved her 2nd BA degree in French in Shanghai International Study University.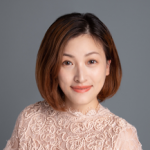 Moki Tan
Sr. Consultant
Auto & Automation Practice
Started working in consulting business since 2013. She has been partnered with European executive firms in recruiting talents for corporate clients from automotive, manufacturer industries,IT,and etc. Moki has been successfully assist of foreign companies with the presence across APAC and Europe. it has been a no less than 96% success rate of placing candidates to the roles of management, engineering, sales & marketing. Moki also worked closely with private companies in the mainland to researching talents across European area.
Besides ,she is also experienced in training expertise specialized in KA sales, competence model analysis, with serviced clients: IBM , TRW, Samsung, Volkswagen, Phoenix contact, PerkinElmer, Aptar, etc.
With a degree from Shanghai Foreign Studies University. early before, Moki worked for Wacker Chemie, and Shawk USA, the global player and world leading companies. Mostly she was client relationship management in brand performance for the clients in a number of different industrial sectors.
Now she joined Tenseal as cross – business functional consultant to drive business growth and handle various level search assignments.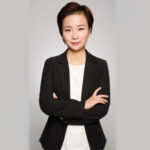 Bonnie Yu
Coach Consultant
Holding a Master's Degree in Journalism from Fudan University, Bonnie Yu has accumulated over 10 years of human resources and consulting management related work experience, providing talent acquisition and people development service to clients from diversified industries.
She has worked with two reputable international executive search firms and one global multinational company as expertise of global recruitment. She has a proven track record of delivering results to clients and successfully helping multinational companies to place key and high level positions.
Since 2015, Bonnie embarked her career in training and coaching profession. She is an ICF Associate Certified Coach (ACC) and a qualified psychological counselor, having been certified to administer assessment tools such as EverythingDiSC and Hogan. As consultant, Bonnie has delivered over 80 sessions of workshops of several topics such as relationships in working environment, cross functional communication, leadership and emotion management; clients used to working with including Dupont, BASF, HSBC, Johnson&Johnson, Volkswagen, Unilever, Baosteel, Ha'erbin Bank etc.. At work, Bonnie enjoys bringing fresh perspectives to challenge standard approaches; at leisure, she is an active volunteer to Junior Achievement (JA) community, working together with many professionals to inspire young people to dream big and reach their potential.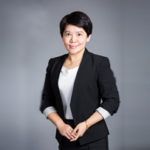 With over 15 years' experience from both public sector and private sector, Dana Yu has built up particular expertise in corporate communication, executive communication, brand strategy, CSR, as well as issue and crisis management. In the past, Dana worked for Ministry of Environment of British Columbia, Canada, Weber Shandwick, Asia Pulp and Paper, Johnson Control Power Solutions Asia, and Outokumpu APAC. Because of her experience and expertise, Dana was invited to provide training sessions to regional and local executives, PR professionals and sales team from Burger King, De Beers, Dun & Bradstreet Corporation, BMW, etc. in various topics including media and spokesperson training, issue and crisis management, presentation skills, business writing etc and received positive feedbacks.
Dana holds MA degree from University of Ottawa in History (focusing on multi-culture communications) and Master of Public Administration degree from University of Victoria. Co-authored with Mr. Li Qingchuan, her book Interview with World Famous University Presidents and Chancellors was published in 2007 by Orient Publishing Center in Shanghai.